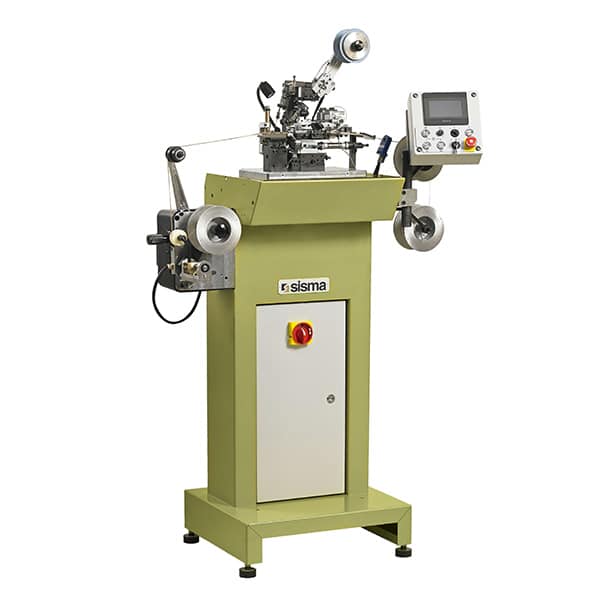 BK/EF – Bismark chain coupling machine
Automatic chain coupling machine by flame, BK/EF version. Welding takes place by adding filling material and all its parameters are electronically controlled. The PLC controls an adjustable speed cycle facilitating the machine setup during tool change, which is simple and quick thanks to the adjustable self-centering passages and
fast repositioning of torch units, pusher and weld material. The machine is equipped with constant tension chain winder, stop sensors, which detect malfunction and height-adjustable machine base.
CE version.