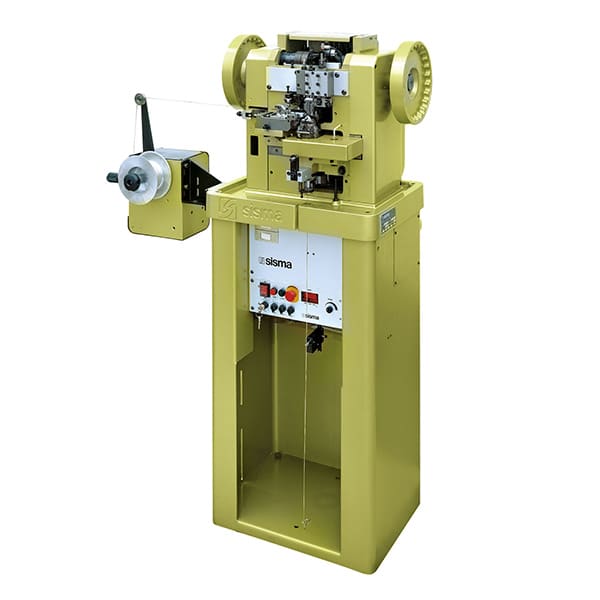 Automatic machine for Venetian chains, small size.
Although simple, the production of Venetian chain, characterized by the quadrangular link with flat edge, requires great attention throughout all the steps of the production cycle. The quality of equipment and FZW machines determines a better
weldability of the chain. The machine is equipped with motorized base, electronic wire tensioner, electronic speed regulator, microscope support and low voltage lamp.
CE version available