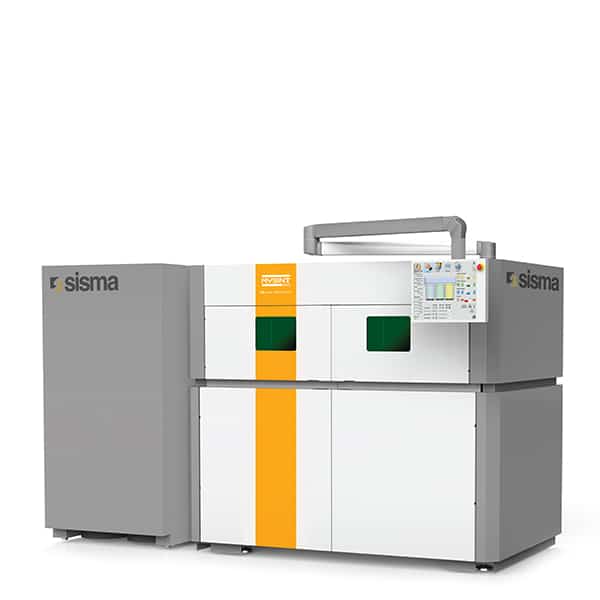 "MYSINT 300, 3D selective laser fusion printer for metal powder.
Versatile
Each machining parameter and the entire production strategy are fully customizable to adapt to every specific need.
Handy
Removable cylinders for fast and easy powder change, with very short cycle restart times. The circular shape of the platform avoids any dispersion of material.
Productive
The system does not need any recharge of powder or discharge during the work cycle, even if the entire construction volume is used, ensuring a non-stop production at full capacity."