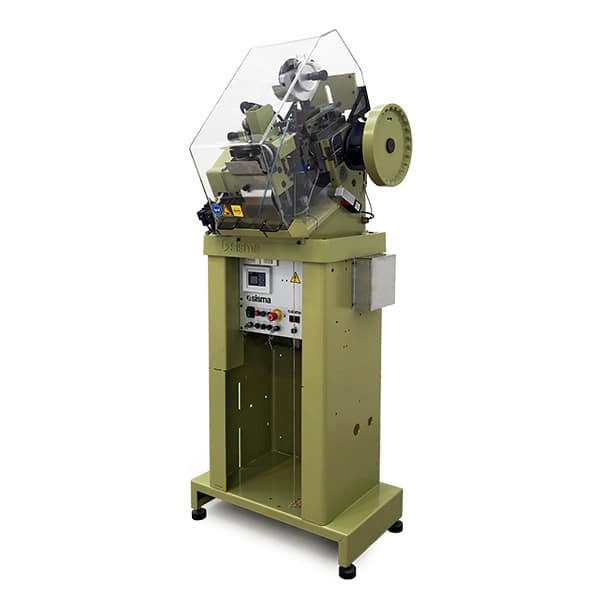 OTTO/P: Automatic machine for Otto chains.
Automatic machine for OTTO and curb chains with a wire diameter of 0.50 up to 2.00 mm with the possibility of setting up alternating numbers of curb and OTTO links, thus producing a chain similar to the Figaro chain. The main air blower helps the chain linking
of the OTTO links. The machine is equipped with chain density sensor, electronic speed regulator, transmission release system, third mobile supplementary double-adjustment rod and the low voltage lamp.
CE version