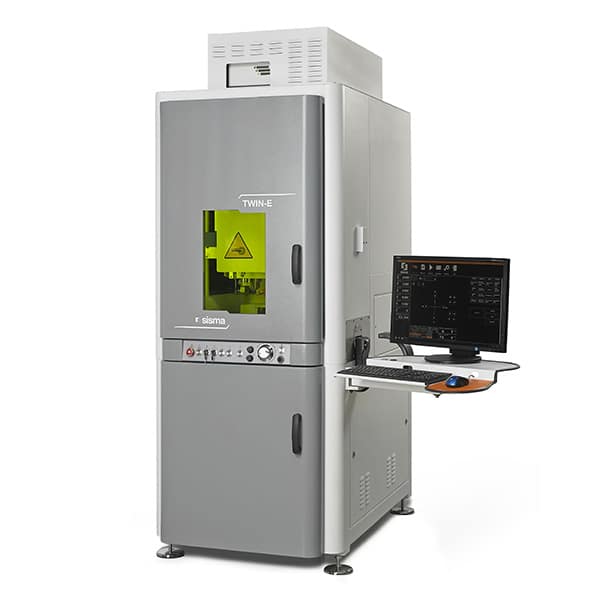 TWIN-E, system for combined laser and CNC machining
Powerful
TWIN-E offers the most successful combination of precision mechanics and SISMA laser technology.
Versatile
This multi-function machine has been designed to perform almost unlimited combined machining operations (engraving and cutting), diamond cutting and laser processing (marking and cutting).
Accurate
Thanks to the controlled axes accuracy, the machine transfers on the metal the exact sequence of effects designed with the graphic software for large scale production of unique items in automatic cycle (set & forget).