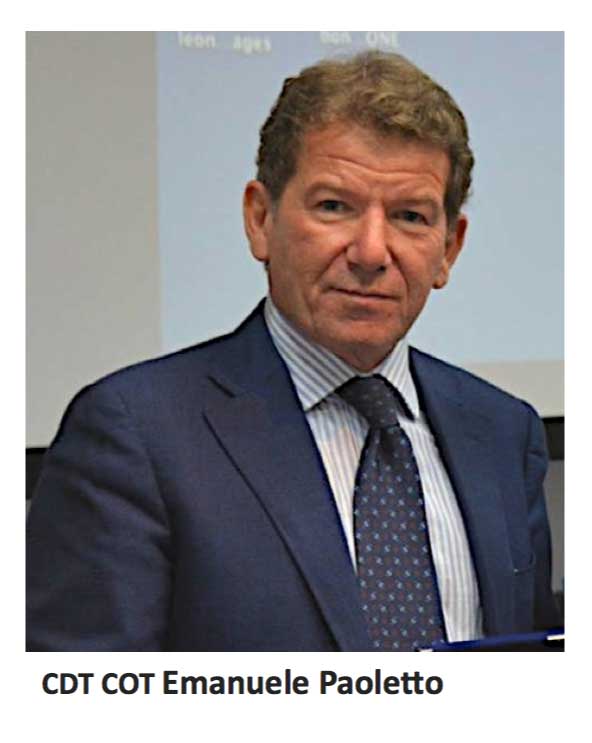 Introduction
Skeletal anchorage open up new frontiers in orthodontic treatments and allow the development of procedures for more and more predictable and satisfactory results in the treatment of malocclusion in growing patients and adults.
Recent digital technologies allowed the development of MAPA (Miniscrew Assisted Palatal Application). The first protocol for digital planning and guided insertion of miniscrews in the palate was published in 2015 (1,2,3).
Individual anatomical variability is managed through the use of CBCT, digital models and dedicated software. The MAPA protocol allows precise position programming and guided application of palatal miniscrew in a predictable and completely safe manner.
Through the combined use of CBCT, digital models and dedicated software, it is possible to overcome individual anatomical variability through precise site planning and the subsequent guided application of the miniscrews in total safety and with maximum predictability.
Procedura
L'utilizzo della CBCT combinato con software dedicati (Fig 1a,b) e di una stampante 3D (Fig 2) con tecnologia laser (AM additive manufacturing) permette sia lo studio accurato della morfologia ossea tridimensionale del palato (Fig 3) che la contemporanea progettazione e costruzione di guide chirurgiche (Fig 4) adatte a sfruttare la massima disponibilità disponibilità di osso per la inserzione di miniviti con elevata precisione. (Fig 5)
Lo scopo della dima chirurgica è quello di guidare l'operatore in modo sicuro fornendo precise informazioni sulla sede, inclinazione e sulla profondità di applicazione degli ancoraggi scheletrici. (Fig 6)
MAPA: Advantages
– Sites selection based on maximum bone availability
– Simplification of clinical procedures Simplify the clinical procedures
– Adaptation to individual Overcome anatomical variability
– Increased success rates (anterior bicortical and posterior tricortical anchorage)
– Safe insertion for the operator and the patient
– Enables Open new treatment strategies
TANDEM SKELETAL EXPANDER (TSE): palatal expander without touching the teeth.
The combination of the MAPA planning system with the new Tandem Skeletal Expander represents a successful protocol for maxillary skeletal expansion in adult patients. (4) (picture 7)
Lee and Park were the first to succesfully treat in 2010, a 20-year-old patient with transverse discrepancy, using an expansion device supported not only by the teeth but also by 4 miniscrews fixed to the palate (MARPE). The damage to the periodontium of the supporting teeth was minimal and the expansion remained stable over time.(5) However, in adult patients of greater age, the opening of the suture is more difficult than in young adults: in those cases it is difficult to avoid periodontal complications resulting from the expansion by using hybrid type devices, such as the one proposed by Lee.
To overcome these problems, the TSE was developed. The TSE is a pure skeletal expander without any teeth contact anchored on 4 miniscrews and characterized by the simultaneous use of two expansion screws, one in the front and one in the back. This allowed to overcome the biomechanical difficulties and in the meantime to increase the resistance of the device to deformation. (Picture 8a, 8b, 8c)
TSE: Benefits
– Pure skeletal expansion, no tooth movement
– Parallel skeletal expansion (Picture 9a, 9b, 9c)
– It can be used in particularly deep palates (Picture 10)
WORKFLOW
The TSE can be designed and built with digital procedures (Picture 11). The production can be done with AM technologies using a LMF(Laser Metal Fusion) 3D printer such as SISMA Mysint100. (Picture 12)
The application of the TSE can follow a traditional two sessions protocol. In the first one, miniscrews are applied and a traditional impression or intraoral scan is performed while leaving the installation of the device for the second session. (Picture 13, 14)
Alternatively, it is possible to apply the «ONE VISIT» protocol (6,7): miniscrews and installation of the device is carried one in a single session according to a completely digital workflow. (picture 11)
Bibliography
Maino B.G., Paoletto E., Lombardo L., Siciliani G. – MAPA: a new high-precision 3D method of palatal miniscrew placement. EJCO, 2015; 3(2): 41-47.
Maino B.G., Paoletto E., Lombardo L., Siciliani G. – A Three-Dimensional Digital Insertion Guide for Palatal Miniscrew Placement. J Clin Orthod. 2016 Jan;50(1):12-22.
Maino B.G., Paoletto E., Lombardo L., Siciliani G. – From Planning to Delivery of a Bone-Borne Rapid Maxillary Expander in One Visit. J. Clin. Orthod. 51:4 216-225,2017.
Maino B.G., Paoletto E., Liou E., Cremonini F., Lombardo L., Siciliani G. – New Tandem Skeletal Maxillary Expander (TSE) and MAPA protocol for Absolute AdultPalatal Expansion. JCO Nov 2020
K. Lee, Y. Park, J. Park and W. Hwang – «Miniscrew-assisted nonsurgical palatal expansion before orthognathic surgery for a patient with severe mandibular prognathism.,» Am J Orthod Dentofacial Orthop, vol. 137, pp. 830-839, 2010
Maino B.G., Paoletto E, Lombardo L., Siciliani G. – From Planning to Delivery of a Bone-Borne Rapid Maxillary Expander in One Visit. J. Clin. Orthod. 51:4 216-225,2017.
Maino B.G., Turci Y., Arreghini A., Paoletto E., Siciliani G.,Lombardo L. – Skeletal and dentoalveolar effects of hybrid rapid palatal expansion and facemasktreatment in growing skeletal Class III patients. Am J Orthod Dentofacial Orthop 2018