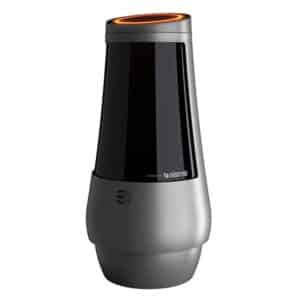 Piovene Rocchette, Italy, May 30, 2022
Sisma, leading italian manufacturer of DLP 3D printing equipment, opens up its systems to third party resins introducing the compatibility with Loctite 3D 3843 HT60 High Toughness material.
Everes DLP 3D printers recently switched from a closed to an open platform, enabling its users to access the latest materials on the market and source them directly from the resin manufacturers.
Henkel has been strengthening its offering of additive manufacturing solutions over the past year, by offering an open material platform to 3D printer manufacturers and continuously adding high performance Loctite resins to its portfolio.
LOCTITE Additive Manufacturing delivers unique photopolymers with production capability, customized resins and engineering services to identify the best application to address your needs. With a constantly growing portfolio of high performance materials, specialized equipment and post-processing solutions, LOCTITE overcomes the limitations of conventional 3D printing to enable additive manufacturing for the production of durable, functional parts. Through its strategic partnership with technology leaders for specialized equipment, LOCTITE is driving the adoption of 3D printing beyond prototyping and toward the production of final parts.
Loctite 3D 3843 HT60 High Toughness resin is a semi-flexible resin with high impact strength, excellent surface finish and durability that overcomes the typical limits of traditional photopolymer materials. It is widely used for tools, fixtures and finished products. Sisma itself successfully converted many production parts from traditional manufacturing technologies to DLP 3D printing with Henkel LOCTITE materials.
For more information on Sisma's additive manufacturing machines please visit https://www.sisma.com/en/professional3d-printers/
For more information on Henkel's 3D printing materials please visit https://www.loctiteam.com/