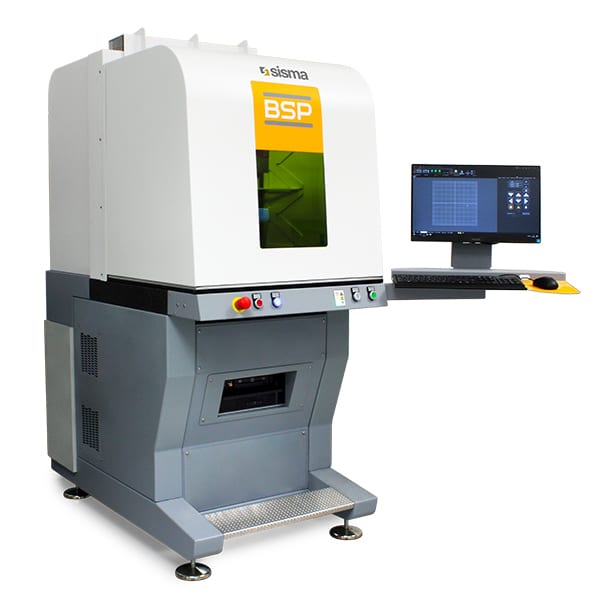 BSP, 3-axis laser marking and engraving system with base
Versatile
Compact, solid, with a large working chamber and a 490 mm door opening on three sides. BSP allows to work up to a max volume of 300 x 300 x 300 mm and load pieces up to 20 kg of weight.
Sturdy
Its granite structure assures durability, precision and stability over time.
Flexible
The full range of Yb laser sources supplied by SISMA can be installed on the BSP model. Together with the optional coaxial vision system (CVS) it becomes a highly productive and flexible machine.