Sistemi e macchine laser per l'industria
SISMA progetta e produce macchine particolarmente indicate per eseguire lavorazioni laser per l'industria: sorgenti laser integrabili, sistemi laser di micro-saldatura, micro-marcatura, micro-incisione, taglio e stampanti 3D a fusione laser selettiva di letto di polvere metallica. Completano l'offerta le nuovissime stampanti 3D DLP.
La versatilità progettuale e produttiva al servizio di questo specifico settore, maturata in 60 anni di esercizio tra meccanica di precisione e tecnologia laser, rende SISMA il riferimento internazionale nello sviluppo di macchine per eseguire lavorazioni laser industriali. L'ampia gamma di sorgenti laser a disposizione comprende varie lunghezze d'onda e include sorgenti Pico, sorgenti laser a lampada, sorgenti laser UV , sorgenti laser a Infrarossi e sorgenti laser Co2.
Le soluzioni produttive SISMA, tutte realizzate internamente negli stabilimenti aziendali, rappresentano la soluzione ideale per i professionisti che cercano qualità ed affidabilità nella lavorazione di plastiche e metalli. SISMA è un'azienda che precorre soluzioni innovative, robuste ed affidabili, sempre funzionali nell'assecondare al meglio le esigenze della clientela, in grado anche di realizzare soluzioni personalizzate su richiesta del committente. Il reparto interno dedicato alla ricerca e sviluppo è a disposizione per effettuare analisi di fattibilità, dimostrazioni dal vivo o in remoto, realizzare campionature e fornire numerosi casi studio che possono suggerire come meglio procedere, sulla base delle soluzioni peculiari che già abbiamo sviluppato.
PROSSIMI EVENTI NEL SETTORE INDUSTRIA
---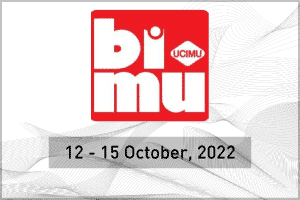 We will be present at BIMU MILAN 2022, October 12 - 15 - Hall 13 Booth B35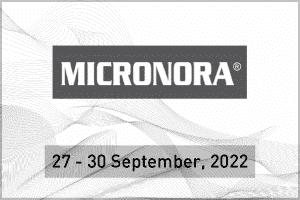 We will be present at MICRONORA BESANCON 2022, September 27 - 30, hall C booth 200-201.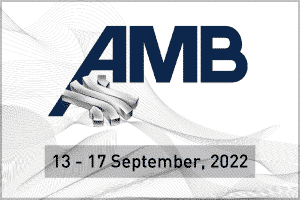 We will be present at AMB STUTTGART 2022, September 13 - 17, hall 8 booth 8A30.