SISMA designs and manufactures laser systems and machines for industry: integrable laser sources, laser systems for welding, marking, engraving, cutting. Metal 3D printers with powder bed technology and resin 3D printers with DLP technology complete the offer.
The precision and repeatability characteristics of lasers play a key role in industry, ensuring high productivity and ease of use. Among the most important advantages is the possibility of working with maximum reliability and on the basis of high precision standards, on a wide range of materials.
The Sisma proposal is aimed at all those areas of production that can benefit significantly from laser technology. Sisma's specialisations are oriented towards:
laser welding, with and without filler for production applications and/or mould repair and maintenance.
laser marking for coding parts or components, enhancing their aesthetics and facilitating all processes of product traceability and retraceability.
laser engraving on finished parts rather than on moulds, punches and electrodes for all those applications related to the world of molds and dies or where greater machining depth is required.
laser cutting for the production of small parts and fine thicknesses.
The application opportunities are numerous, and SISMA supports its customers in a variety of industries such as electromechanics, precision mechanics, molds and dies,  fashion and eyewear, pumps, motors, gearboxes, automotive, machinery manufacturers, oil and gas. 
Design and production versatility makes SISMA the international reference in the development of machines for industrial laser processing. The wide range of lasers available includes different wavelengths from infrared to UV and Co2, with pulse durations from nanosecond to picosecond depending on the processes used.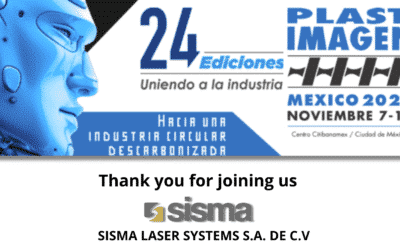 Come visit at PLASTIMAGEN MEXICO 2023, 07 / 10 November, booth 456.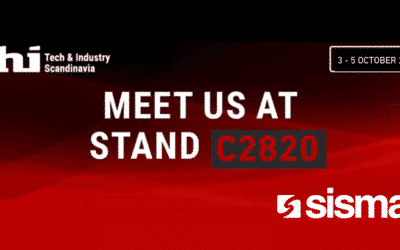 We will be present at HI tech & Industry Scandinavia Booth C2820, 3-5 October 2023.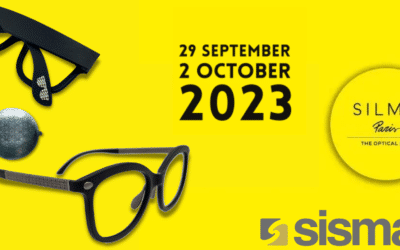 We will be present at Silmo Paris 2023 – 29 September - 02 October 2023, pad. 6 booth J-123 - Paris Nord Villepinte