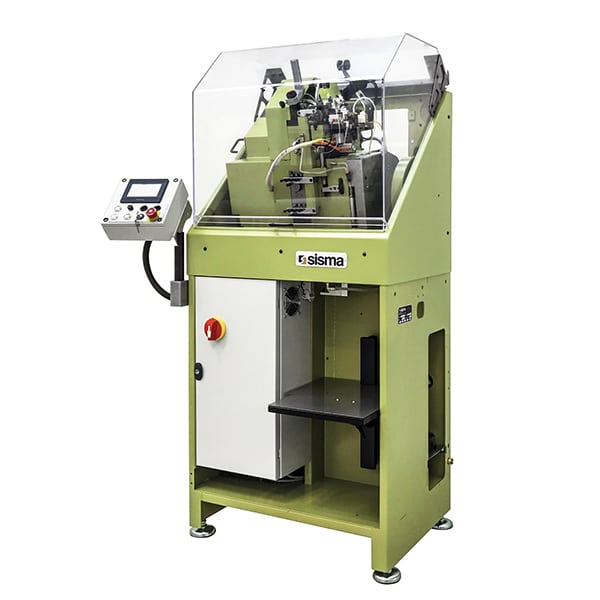 F2 – Compact high speed machine for Figaro chain.
Automatic machine in the CE version for the production of a Figaro curb chain from 0.25 to 0.80 mm and, with a special electronic and cam chain collection plate, cable chains Figaro.
The sequence of the long and short links can be easily programmed with an electronic selector. A suitable set allows the production with hollow wire without affecting the high performance of the machine. The machine is equipped with chain density sensor, electronic speed regulator, two electronic wire tensioners, dust cover and low voltage lamp.