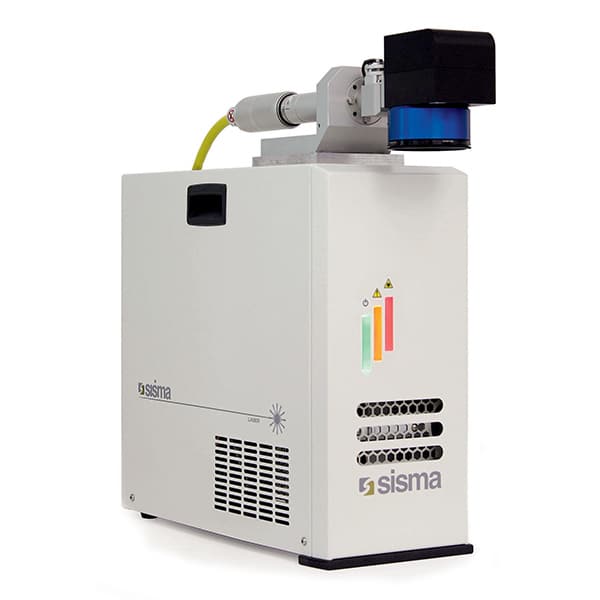 OEM and OEM PLUS: integrable diode and ytterbium fiber laser sources.
Integrability
OEM configuration is suitable for marking applications and specific for integration on automatic lines, thanks to the compact size and the specially developed hardware interface.
Flexibility
The extremely flexible software allows to create and mark various types of data, barcodes and data matrix; it is possible to import SVG, DXF, BMP, JPG, HTML and PLT files. OEM systems can be integrated with the CVS (Coaxial Vision System) and the Pattern Matching software.
Advanced software
Entirely developed by Sisma, the integrated software is the ideal solution for file management and parameters defining, even for complex jobs. Automatic parameter search, Industry 4.0 ready, easy interface with databases and all the advantages of image reconstruction thanks to the vision system, make the system excellent for speed, precision and ease of use.
Contact us for more information.