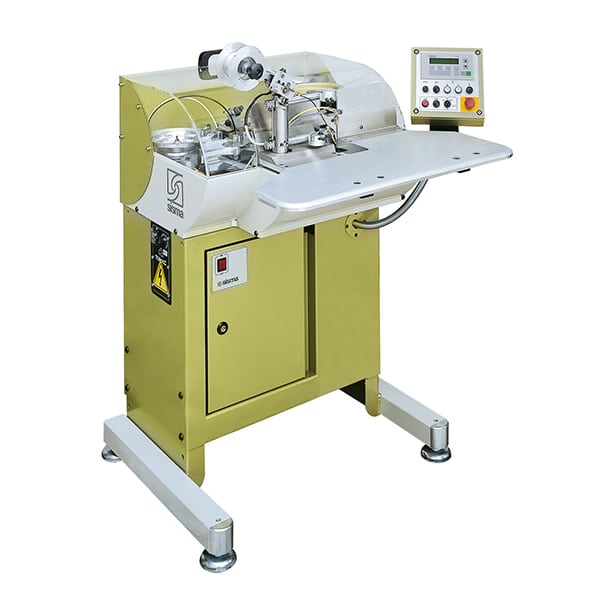 SCF, End links welding system.
The new SCF welding system has been specially designed for the formation and welding of a link on chain ends or on components of various shapes, complete with height-adjustable base.
New system:
– to obtain good quality links,
– with vibrator for precision tags,
– with ergonomic design for a better working position.
The Sisma MF4 model is recommended as gas generator system, which guarantees long operating times and constant pressure of the gas produced.
Available also in the version:
SCB – with manual welding operations
Contact us for more information.