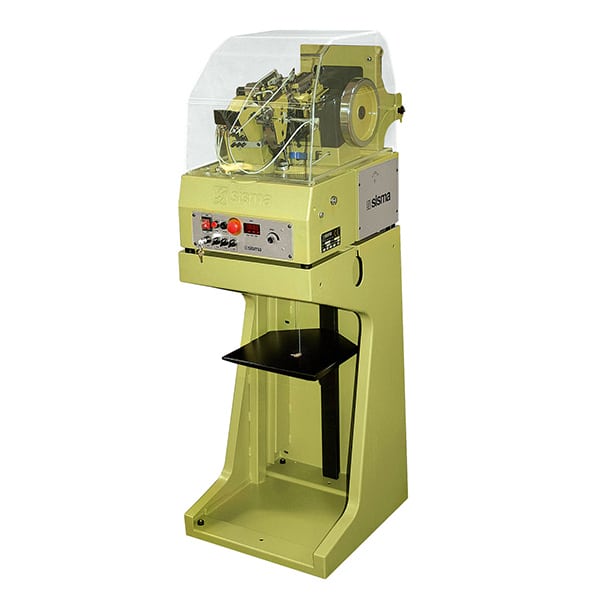 SPF/S2V, Automatic machine for double-triple Spiga welded chains
Machine for double and triple Spiga chains, rh-lh double curb, already welded in the machine. The new patented welding system, with the possibility of welding 100% of the wire section, allows the lubrication of the wire, the reduction of gas consumption, a longer
life of the welding spout and the use of a simple and effective welding nozzle cleaner that guarantees long operating times. The machine is equipped with
second air blower, chain density sensor, electronic speed regulator with brake, electronic wire tensioner, electronic darkening screen, and adjustable halogen lamp.
CE version available