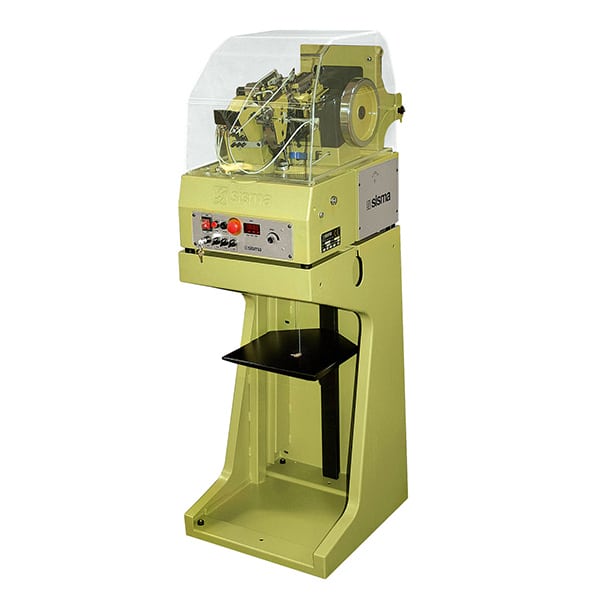 SPIGA/FV, Automatic machine for the
production of double-triple Spiga
chains directly laser welded in the
machine in CE version.
The double Spiga is a round-section chain suitable both for finishing in its original shape and for flat or oval hammering. With the new proportions it is particularly suitable for small round sizes, thus absolutely avoiding crimping, with better softness, lightness and workability. The particular design of the double and triple Spiga chain is often combined with high-level jewelery components. The machine is equipped with the chain density sensor, the electronic speed regulator with brake, the electronic wire tensioner and the low voltage lamp.
Contact us for more information.