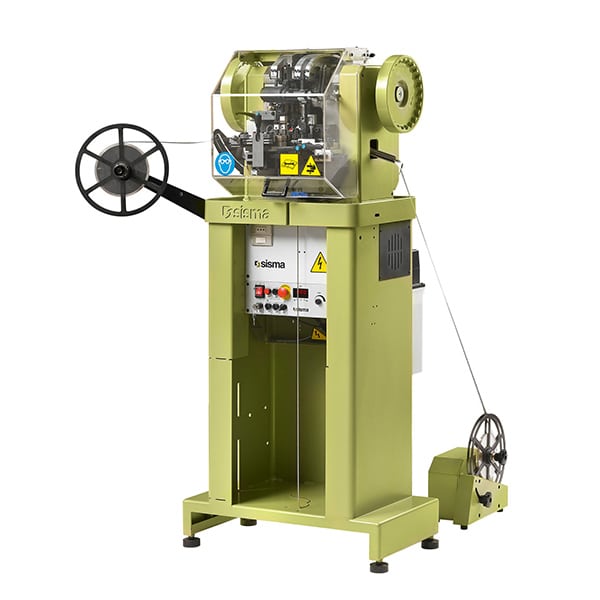 SSK, Automatic machine for SNAKE chain
Compact machine that uses an innovative concept to produce the Snake chain. Its strength is the wide visibility of the punch movements during the entire working cycle, thus eliminating the need for continuous machine stops to verify the single steps during the tooling process. Another important feature is the particular construction system of the tools which does not require manual adjustments of the spare parts. Disassembling the different tools is quick and easy thanks to fixed references which guarantee precise repositioning. The punching die is built with interchangeable components and a clutch system has been designed to prevent the chain formation punches from breaking. The machine is also equipped with a mechanical clutch which, in case of punching overstress, automatically stops the machine and thus preserves the tooling from breaking.
The combined movements result in a very compact machine. It uses only 4 desmodromic cams which guarantee perfect and safe precision of the individual movements. The lubrication of the most critical points occurs automatically. The machine comes with motorized base, electronic speed regulator, flat wire end sensor, chain presence sensor and low-voltage lamp.