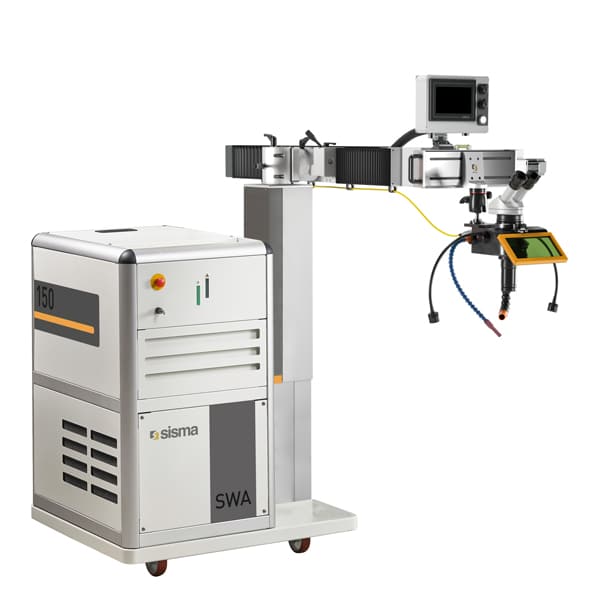 SWA 150/300, semi-automatic laser welding and mould repair system
Reliability
SWA is designed to deal with long work sessions on a daily basis without losing precision and quality of the result.
Advanced software
Working parameters are managed through an advanced software, which allows to perform complex operations in an easy and intuitive way: circumference welding, working on inclined surfaces, filling and the Overlap function for extremely regular welding seams.
Flexibility
Flexible positioning and rotation of the welding head provides tremendous flexibility, making SWA adaptable to every need. This feature allows to perform maintenance also on irregular-shaped moulds, even on the inner parts.
Contact us for more information.