Gibbstown, NJ, May 7, 2022
Keystone Industries and Sisma have partnered to validate KeyPrint precision dental resins with the DLP 3D printer, Everes.
Sisma, leading Italian manufacturer of DLP 3D printing equipment, keeps increasing the list of available materials for the dental field by officially releasing parameters for Keystone Industries KeyModel Ultra®.
Sisma adds Keystone Industries KeyModel Ultra® in light grey and ivory colour to the list of Everes compatible resins. The validation is the result of a collaboration between both companies and their plan is to extend the machine compatibility to the whole KeyPrint portfolio. Development of the KeyGuide®, KeySplint Soft® and KeySplint Hard® parameters are already in final stage of validation, expected to be delivered to the market very soon.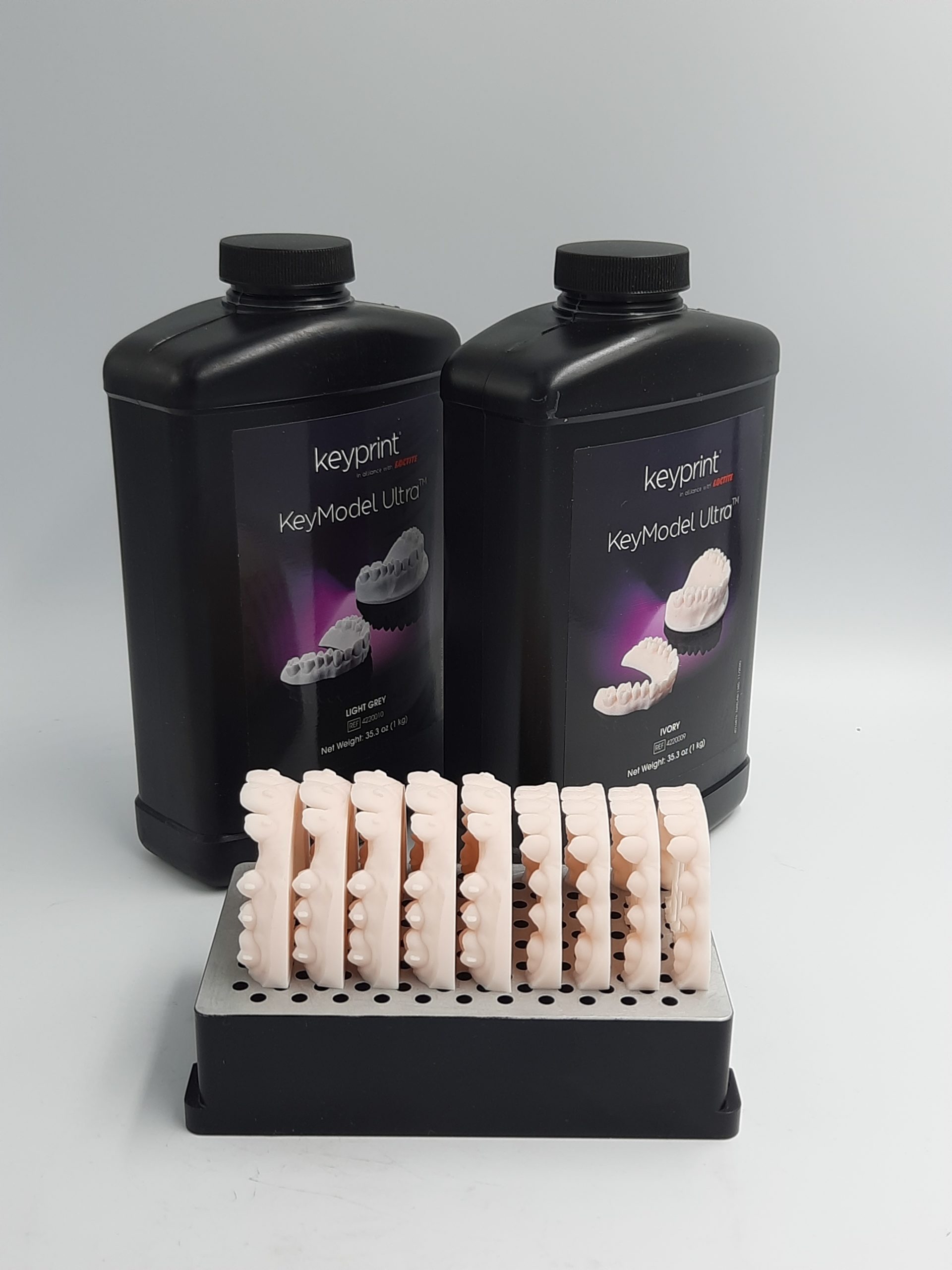 Keystone's group of dental companies focus largely on consumable digital, laboratory, operatory and preventative products. The company is a global supplier with distribution partners in more than 70 countries. Keystone has been formulating biocompatible photopolymer resins for dental and cosmetic application for more than 30 years and maintains FDA licensing, ISO1385 and 22716 certifications, along with international product registrations. Keystone Industries has collaborated with Henkel to formulate and introduce the next generation of 3D dental resins, designed for unmatched accuracy, detail and processing speed.
Keystone Industries is excited to expand its growing list of open-source dental resins with a new international partnership. Miguel Perez, Keystone's Vice President of International Sales Development, noted that, "Sisma has a strong reputation for quality, and we believe we can help each other continue to grow in Europe, North America and other territories."
 About Keystone Industries
Keystone has developed industry-leading products such as its innovative KeyPrint line of 3D printing resins, Diamond D® high-impact denture base, and the Pro-Form® line of thermoplastics, innovative and patent-protected laboratory offerings such as Enamelite ceramic spray glazes, and the award-winning Gelato prophy paste. Keystone has spent nearly three decades formulating and producing biocompatible, cutting-edge, patented photopolymer resins for dental and cosmetic nail applications. Keystone maintains FDA licensing, ISO 13485 (medical device) and 22716 certifications, along with GMP certification and international product registrations. To learn more, visit https://dental.keystoneindustries.com, like the Keystone Facebook page, or follow Keystone on Instagram and Twitter.
 About Sisma
SISMA offers a wide-ranging and futuristic selection of production solutions, specifically studied for the dental field: manual laser welding systems, and the new professional DLP 3D solutions using resin polymerization by means of light projection.
The SISMA products intended for the dental field are designed on the basis of the specific needs of those in the industry, with particular attention to the creation of economic advantages in terms of productivity. The intense research and development activity embraced by the company accompanies the valuable advice provided prior to the sale and the efficient post-sale assistance service."