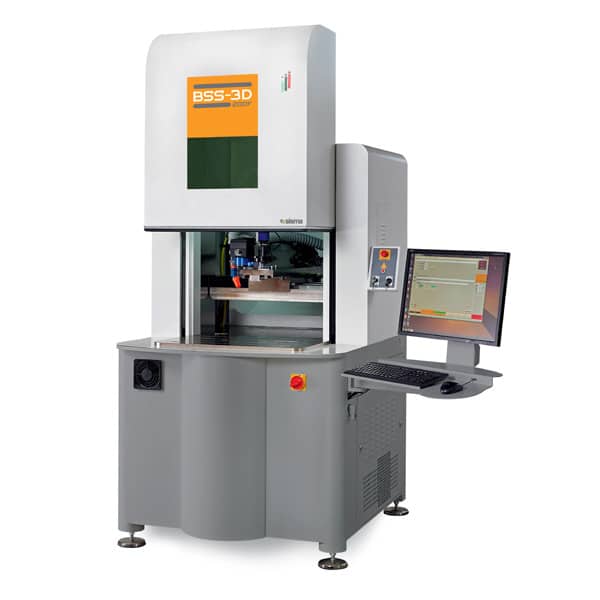 BSS-3D, a 2D-3D laser marking and engraving system with base.
Versatile
The large and robust working chamber makes the BSS-3D machine suitable for marking, 2D-3D engraving and micro-cutting of large pieces (up to 700 x 400 x 380 mm) and weight (100 kg).
Accurate
The BSS-3D machine allows to obtain a precision positioning of ± 0.05 mm inside the working area and a repeatability of  ± 0.02 mm while the axes, with encoder control and brushless motors, have a range of motion of 320 x 320 x 370 mm (x-y-z).
Digitally advanced
Entirely developed by SISMA, the integrated software is the ideal solution for file management and parameter definition, even for complex machining, and is suitable for the integration of vision systems (coaxial and non-coaxial).