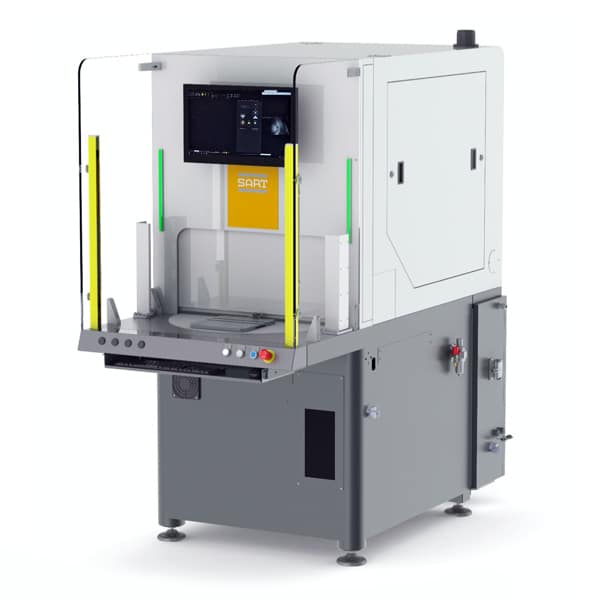 SART, laser marking and engraving system with rotating table, on base
Highly productive
The two-position rotating table system (diameter 700 mm) allows to load/unload the pieces during the marking process, minimizing downtimes. Furthermore, the sturdy structure guarantees repeatability and stability of results over time.
Functional
The ergonomic structure enables a comfortable operator position while the integrated software, developed by SISMA, allows to carry out very complex operations in an easy and intuitive way.
Flexible
SART is available with wide range of SISMA laser sources (from 3 W to 50 W) and can be fitted, on request, with a rotating axis. It is also compatible with the coaxial vision system (CVS), the Pattern Matching software and the Focus Shifter scanning head for 3D surface marking.