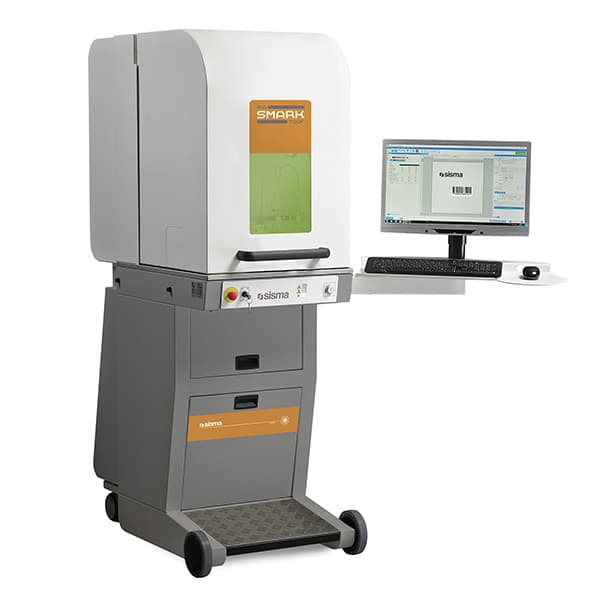 BIG SMARK. laser marking and engraving system with base.
Versatile
The advanced features of the laser source allow to carry out engraving, marking and cutting operations in line with the highest technical standards. BIG SMARK can be fitted with all SISMA accessories, with the coaxial vision system (CVS) and with the Pattern Matching software.
Practical
The 500 mm x 500 mm working chamber (maximum piece height 530 mm with F100 focal length) is open on three sides to facilitate access.
Digitaly advanced
Entirely developed by SISMA, the integrated software is the ideal solution for file management and parameter definition, even for complex machining.